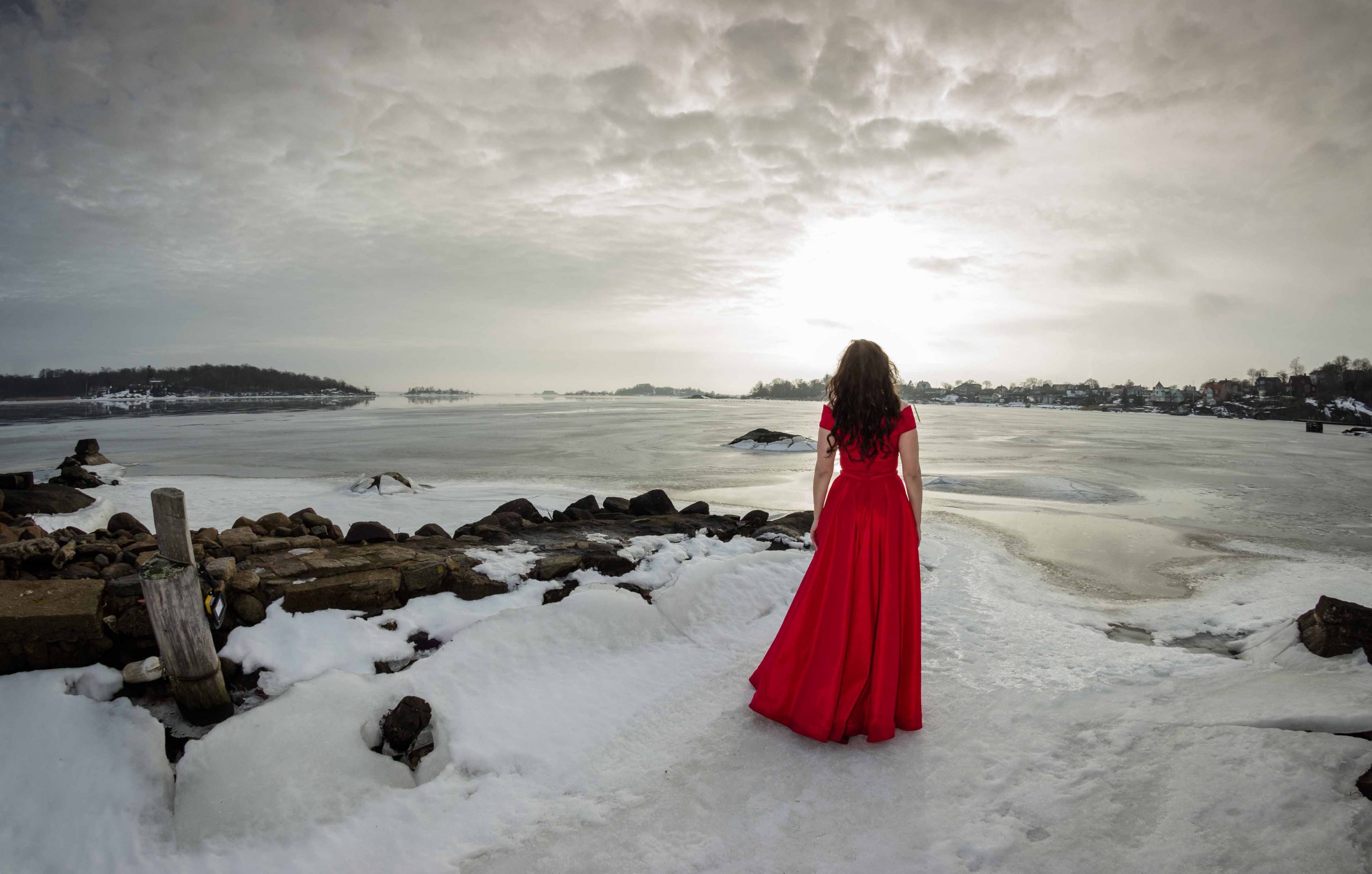 Daphne, in Lisbon floor, at the royal opera in Copenhagen, in august 2022.
… and what an spectacular transformation Cecilia Lindwalls Daphne went through from a bitter Biologist to a sexy, scary mold queen in the third act where she folds out- like the music- in the most beautiful way-… ( Iscene, Sune Anderberg 2022)
Micaëla, in Carmen at Malmö Opera, 2012.
Micaëla, the young girlfriend from Don Joses hometown, is thrillingly beautiful sung- but also strong and powerfull by the soprano Cecilia Lindwall (Arbetet Kultur 2012)
…Cecilia Lindwall´s excellent Micaela. (DN kultur 2012)
Lentulo, Rheinsberg. Debut in Germany.
…especialy the women makes your ears melt,and above everyone stands Cecilia Lindwall as Lentulo. Her big aria "Parto qual navigante" is the show stoper that evening, here she let the affections of the Barockmusic come to its fullfillment,when she let the coloratur burst out in angst and feelings of a sailer in a storm at the seas. Perfectly on pitch ,rythem exact and with a great sence of taste in the ornamentation, she sets the technicaly standard the evenings…(Der Tagesspiegel, Berlin ).
Operagala with Deutscheoper and Christian Thielemann
Cecilia Lindwall sang her Rusalka with a heartbraking and convincing kolorit, as had she learned it from Dvorak in person how he would like his Ruslaka to sound. (Der Tagesspiegel,Berlin).
Operagala in Nordfjordeid.- a miracle of a soprano-
– Her Tosca, Musetta, Lauretta and Cio-cio san was a marvel to see and hear. The wonderful voice,now matured to more dramatic,but still essential lyric soprano voice,and with her acting skills,and a great sense of humor and dramatic poignancy. A miracle of a soprano.(operaduetstravel)
Lloyd Webber Requiem in Braunschweig ..der grandiose Sopranistin Cecilia Lindwall, mit wunderbaren konsistenten Höhe das Geschehen überstrahlte.. (Braunschweigerzeitung).
Dvoraks stabat Mater in Braunschweiger Dom..the most beautiful voice,admiering radiant in the high register, never forced, sweat and with empahatischer Versöhnungskraft..
(Dvoraks Stabat Mater). (Braunschweigerzeitung)
Mahler 2 in Königslutter Dom and CD recording Mit strahlende Höhe intonierte die Sopranistin Cecilia Lindwall die vehmente Siegesgewissheit der Erlösten,die endgültige Bezwingung von Schmerz und Tod.
(Mahler 2) (Braunschweigerzeitung).
La Traviata i Norway, Ringsakeroperaen
Success-again. Great passion and emotions. La Traviata made its premier for standing ovations yeasterday. The leading part, Cecilia Lindwall, is radiant on stage, both musicaly as visuelly. It's a great responsibility to carry the performance the way as she must this evening, but she pasts the test. (HA)
La Traviata, Kristiansunds operafestival.
A La Traviata to be fasinated of. Lindwall maneged to give Violetta temperatur and passion. She has a beautiful and big sounding voice (Tidens Krav)
Operagalakoncert with Ålesunds Symfoniorkester, Norway
She has got everyting that it takes to be a Diva of first class. Beautiful with a great personality and a wonderful soprano voice which gets the hold on you. (Sunmörsposten)